Capital Group Buy: High Velocity Therapy (HVT) Respiratory Support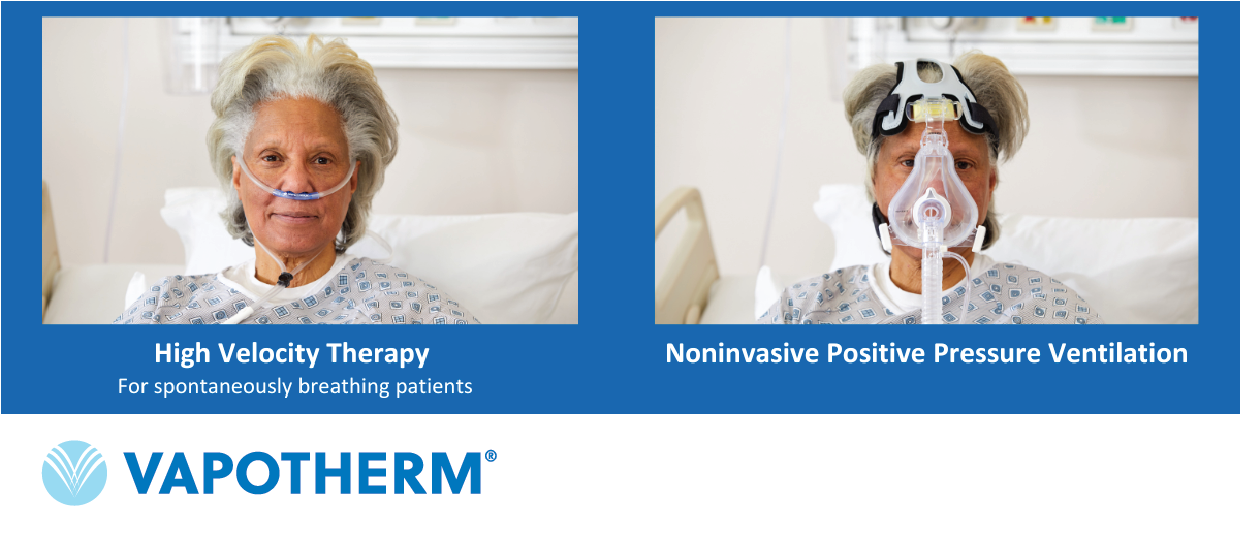 Vapotherm
Vapotherm is proud to have created the first heated and humidified high flow therapy nasal cannula system to treat undifferentiated respiratory distress with one tool, from neonates to adults. More than 4 million patients have been treated with our devices, and we have a global installed base of over 37,000 capital units.
Un-mask Respiratory Support: About a third of patients needing traditional mask-based respiratory support are mask-intolerant, risking failed treatment, cost of care, and care escalation.
Vapotherm high velocity therapy helps you rethink the traditional approach to respiratory support with patient comfort in mind. Patients can eat, drink, talk, and take oral medications while receiving respiratory and oxygenation support.
Learn more about Vapotherm by reading our Clinical Research.
Group Buy Details
Premier Contract: PP-NS-1730
Contract Category:  Active Humidification Devices and Accessories
Start Date:  
End Date: 
PO Deadline: Purchase Orders (POs) must be issued by March 22, 2024.
No minimum order required. Maximum savings for 10+ units.
Customer Service Phone:
844-381-8276
Address:
100 Domain Drive, Exeter, NH 03383
Customer Service Email:
ATenHaagen@vtherm.com (Tony)
Customer Service Phone:
844-381-8276
Address:
100 Domain Drive, Exeter, NH 03383
Customer Service Email:
ATenHaagen@vtherm.com (Tony)