High Velocity Therapy (HVT) Respiratory Support
Group Buy Details
Premier Contract: PP-NS-1730
Contract Category:  Active Humidification Devices and Accessories
Start Date:  
End Date: 
PO Deadline: Purchase Orders (POs) must be issued by March 22, 2024.
Lock in your discounts on stockd®. Orders are confirmed and fulfilled directly with Vapotherm.
No Minimum Order Quantity:

🔥 Buy more, save more! 🔥

Quantity

Discount off Top Tier

What's Included

1-4 Units
10% Savings

Each unit purchase includes:
• HVT 2.0 Unit
• Transfer Stand

5-9 Units
17% Savings
10+ Units
25% Savings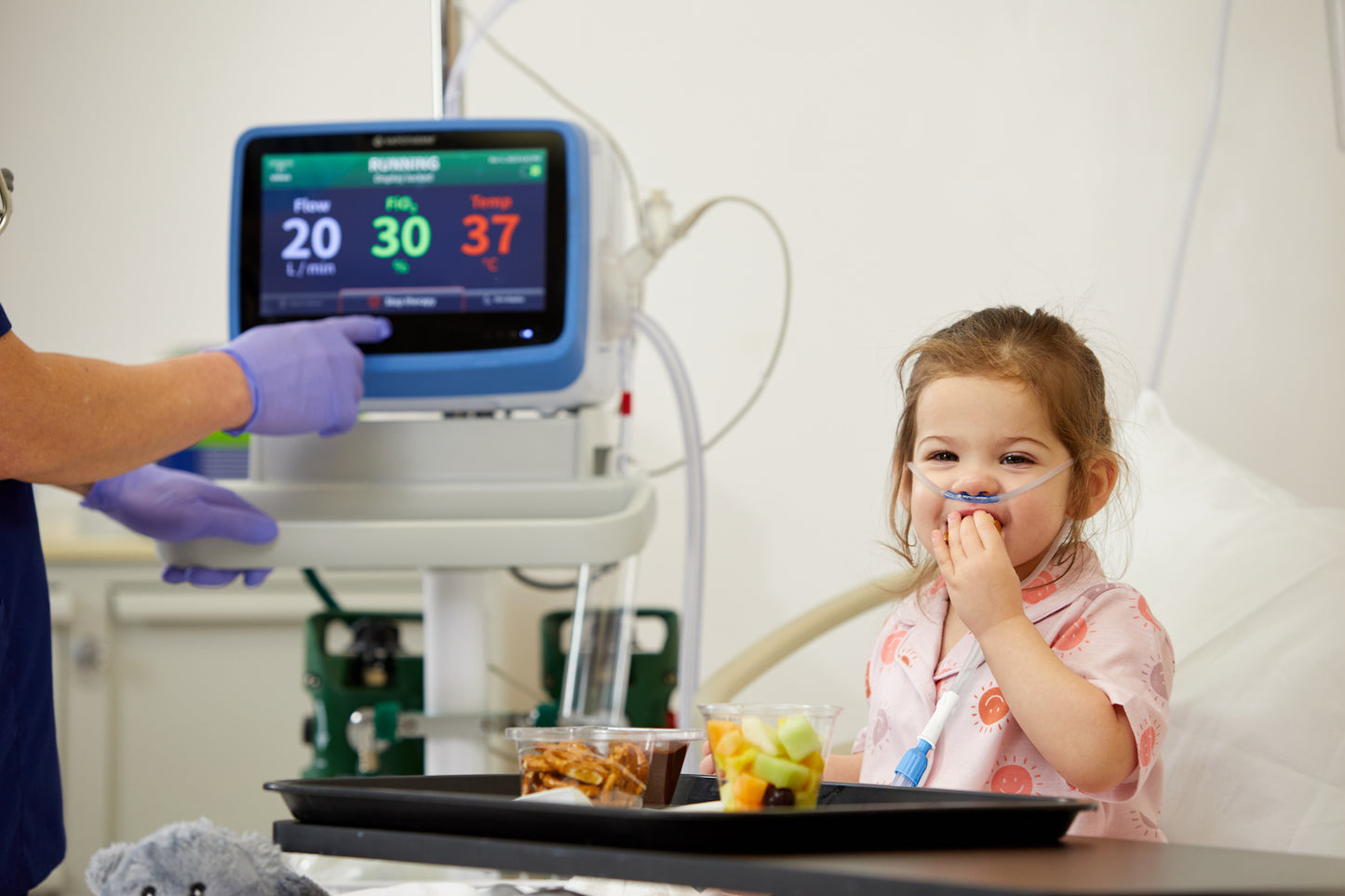 Un-Mask Respiratory Support
About a third of patients needing traditional mask-based respiratory support are mask-intolerant, risking failed treatment, cost of care, and care escalation.
Vapotherm high velocity therapy helps you rethink the traditional approach to respiratory support with patient comfort in mind.
Patients can eat, drink, talk, and take oral medications while receiving respiratory and oxygenation support.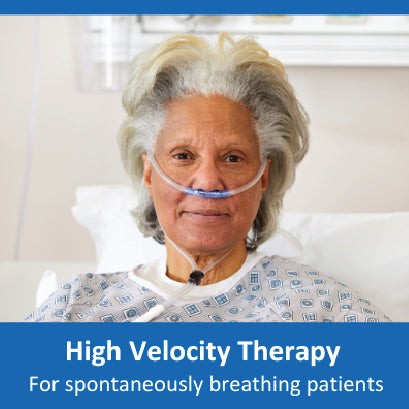 Why It Matters That Not All High Flow Systems Are the Same
As the name says, all high flow systems deliver high liter flows of conditioned medical gas. Most systems on the market cap out between 40 to 60 L/min. But the amount of liters per minute a system can deliver isn't the only variable determining the value it can bring to your hospital and your patients. The delivery method makes a difference in patient management and potentially in outcomes.
Learn More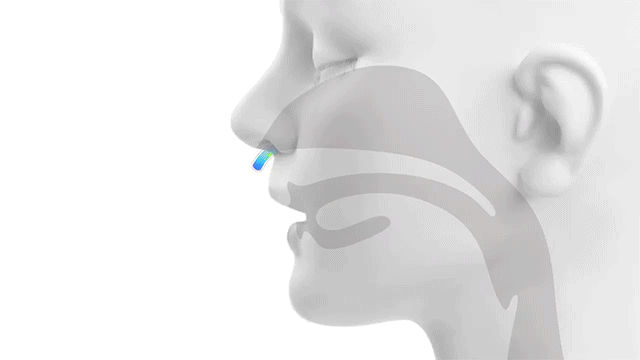 Bridge the gap between symptom relief and patient comfort.
Designed to streamline clinical workflows and outcomes.
Our pioneering high velocity therapy is quick to initiate, comfortable, and works seamlessly with spontaneously breathing patients. Vapotherm HVT 2.0 could help you reduce the need for a higher level of respiratory support.
High Velocity Therapy vs. Traditional NiPPV?

Alveolar Ventilation = (Tidal Volume – Dead Space) x Respiratory Rate

The rapid flushing out of the upper airway dead space is how Vapotherm high velocity therapy facilitates alveolar ventilation. 

In order to achieve ventilation, NiPPV most greatly affects the tidal volume aspect of the above equation. The machine ensures ventilation by using positive pressure to deliver target tidal volume. Because there is a risk of over-pressurization, clinicians generally start low and adjust up for effect to stabilize a patient. 
However, it is also possible to achieve alveolar ventilation by affecting the other parameter in the equation: dead space. 

Unlike NiPPV, high velocity therapy is an open system de-escalation therapy – it is safe to turn on high and stabilize the patient fast. The clinician can then titrate down upon patient response.
High Velocity Therapy vs. Common High Flow Nasal Cannula?

While common HFNC uses large bore cannulas, Vapotherm high velocity therapy uses a small bore cannula system. By generating high velocity, this therapy flushes the upper airway dead space faster than common HFNC. The faster the patient is breathing, the more important it is that their end-expiratory CO2 be flushed out fast – before they take their next breath. With Vapotherm, the patient breathes in more oxygenated gas, reducing the work of breathing of acutely ill patients, including those with acute hypercapnic retention. Because of this, the FDA distinguishes between common HFNC and high velocity therapy products.
For what clinical indications is HVT appropriate?

Asthma
Bronchitis
CHF
COPD
Dyspnea
Pneumonia
Prolonged mechanical ventilation